OUR REALISATIONS
Some of our major realisations/Projects include:
The multiple shipments of over 24.000 tonnes of pipes for the Chad-Cameroon Pipeline Project (1900 Km inland desert), within a record period of 09 months;

Handling of UN Shipments from the Douala Ports to different destinations in the Central African Republic (CAR) for MINUSCA Operations. CAFSHIP has handled the largest UN Project Cargo Vessel (M/V TAURUS) in Douala for MINUSCA, a project of 774 Containers and transported them to 12 different destinations in CAR, which include some of the most challenging terrains of the Equatorial Forest. As at date (February 2018), CAFSHIP has handled a total volume of 99,604.28 CBM, 17.000 Tonnes of Project Cargo for MINUSCA (comprising 1513 TEUs, 717 Vehicles, 194 Trailers and 143 Breakbulk).

We handled transportation of materials from Douala for the construction of the Chad Oil Refinery.

We are currently handling the transportation of a projected 5000 Containers of Prefabricated Material and other cargo from the Douala Port to Olembe (350km inland Capital City), for the construction of the Olembe Sports Complex by Gruppo PICCINI S.A., which Complex is expected to host matches of the upcoming African Cup of Nations in 2019. In addition, we carryout shorehandling operations from the Douala Port to CAFSHIP Logistics Container Terminal in the Douala Port Zone and vice versa.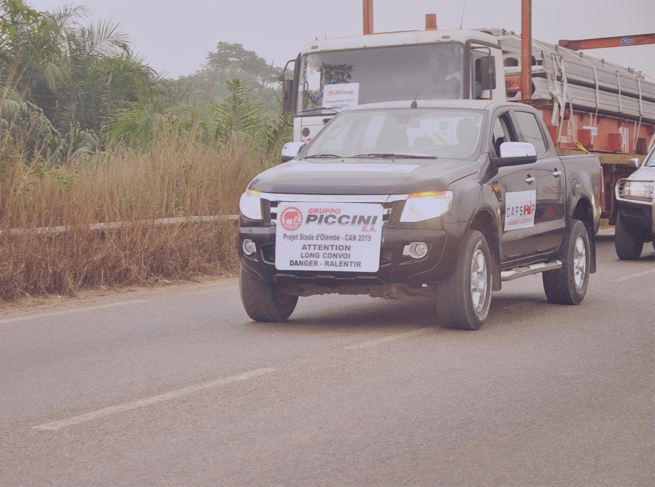 SUCCESS STRATEGY
Collaboration.

Standardization & Legal Compliance.